Rotocat's Links Page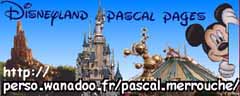 - A great source of all things from Disneyland Paris.
The Disney Linkage - A great link page and resource for Disney Parks
GLB's PhotoZone - An excellent source of Walt Disney World aerial photos and much more.
The Disneyland Source - An excellent source on everything from Disneyland (Anaheim).