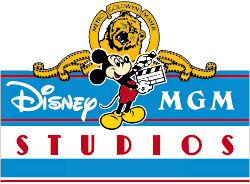 Click on the thumbnail for full size image. They range in size from 10 to more than 150kb. Use the "back" button on your browser to return to this page.
All images marked with a * are courtesy of GLB's PhotoZone
Large Areas - Magic Kingdom - Epcot - Disney Studios - Animal Kingdom - Other Attractions - Resorts - Other Areas of Interest - Mickey from the air

1995

1998 - Note Fantasmic stadium construction at top.

-*- A shot looking toward Epcot and the Resort Hotels
Older view down New York Street

-*- Echo Lake
- * - Rock-N-Roll Coaster (almost complete)
- * - Tower of Terror with Fantasmic stadium in foreground

- * - Courtyard Mickey

- Catastrophe Canyon